Phoenix Officer Shoots Man Who Punches Him
PHOENIX, Ariz. — A Phoenix police sergeant shot a 26-year-old man Tuesday morning after the man repeatedly punched the sergeant in the head, officials said.
The sergeant was driving in an unmarked car after leaving a training facility when he saw a man walking northbound on Seventh Avenue from Dobbins Road, said Sgt. Trent Crump, a spokesman for the Phoenix Police Department.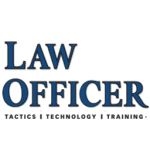 Law Officer
Law Officer is the only major law enforcement publication and website owned and operated by law enforcement. This unique facet makes Law Officer much more than just a publishing company but is a true advocate for the profession.