Duty Gear – March 2012
It's all about quality—not quantity—when it comes to police duty gear. Whether it's holsters, vest carriers, eye protection, footwear or knives, essential duty gear should be reliable, durable and effective. Here are some examples.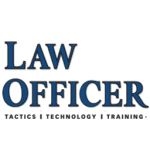 Law Officer
Law Officer is the only major law enforcement publication and website owned and operated by law enforcement. This unique facet makes Law Officer much more than just a publishing company but is a true advocate for the profession.