Puerto Rico Officer Shot, Killed Responding to Gas Station Robbery
PUERTO RICO — Agent Francis Crespo-Mandry of the Puerto Rico Police Department was shot and killed as he and another officer responded to a panic alarm at a gas station in Patillas, according to the Officer Down Memorial Page. He was 55.
The suspects opened fire on the officers, fatally wounding Crespo-Mandry. One suspect was taken into custody, and the other remains at large.
Crespo-Mandry had served with the department for 24 years.
To send your condolences or to get information about the funeral arrangements, contact Superintendent General Emilio Diaz-Colon of the Puerto Rico Police Department at (787) 792-1234.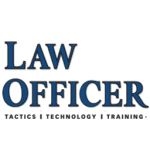 Law Officer
Law Officer is the only major law enforcement publication and website owned and operated by law enforcement. This unique facet makes Law Officer much more than just a publishing company but is a true advocate for the profession.