Puerto Rico Officer Killed Responding to Disturbance
PUERTO RICO — Agent Mariano Rodríguez-Maldonado, who had served with the Puerto Rico Police Department for seven years, was killed in an automobile accident as he and his partner responded to a call involving a mental patient. The patient was causing a disturbance at a gas station.
Rodríguez-Maldonado and his partner were traveling along PR-3 when their cruiser left the roadway and struck the highway divider. The impact impaled the vehicle's passenger side, which is where Rodríguez-Maldonado was riding. He suffered fatal injuries and his partner suffered severe leg injuries.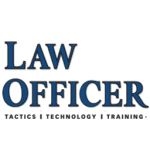 Law Officer
Law Officer is the only major law enforcement publication and website owned and operated by law enforcement. This unique facet makes Law Officer much more than just a publishing company but is a true advocate for the profession.