Personal Protection
Protecting your community starts with protecting yourself. Personal protective equipment is designed to shield officers from life-threatening injuries. It includes a variety of devices and garments such as goggles, gloves, helmets, vests, gas masks, etc. Here's a look at some of the latest offerings.
Please click on the gallery to the right to view the products.
You Tell Us Are there Night Vision/IR, Less-Lethal or LPR Products you think other officers must know about? Email Shana Baldassari at s.baldassari@elsevier.com and, space providing, we'll include it in our January spotlights.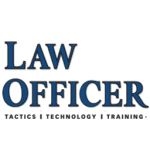 Law Officer
Law Officer is the only major law enforcement publication and website owned and operated by law enforcement. This unique facet makes Law Officer much more than just a publishing company but is a true advocate for the profession.