Doraville (Ga.) Police Officer Killed in Vehicle Collision
ATLANTA (AP) — Authorities say a Doraville police officer has been killed in a traffic accident on Interstate 20.
CBS Atlanta reports the accident happened Monday morning on Interstate 20 near Wesley Chapel Road in DeKalb County.
The officer's name was not immediately released.
Police tell WSB-TV that an SUV was heading east in the westbound lanes of I-20, and crashed head-on into another SUV.
DeKalb police spokeswoman Mekka Parish tells The Atlanta Journal-Constitution that the driver of the SUV that was headed in the wrong direction was hospitalized in stable condition.
Few other details were available early Monday afternoon.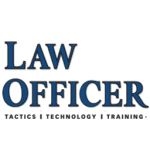 Law Officer
Law Officer is the only major law enforcement publication and website owned and operated by law enforcement. This unique facet makes Law Officer much more than just a publishing company but is a true advocate for the profession.