Texas Constable Guarding Wildfire-Damaged Homes Collapses, Dies
STEINER RANCH, Texas — Travis County Constable Cpl. Kevin Aigner died on duty Saturday after having trouble breathing. He was 38.
Precinct 2 Constable Adan Ballesteros said Aigner was helping to guard homes damages in the Steiner Ranch wildfire.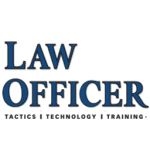 Law Officer
Law Officer is the only major law enforcement publication and website owned and operated by law enforcement. This unique facet makes Law Officer much more than just a publishing company but is a true advocate for the profession.