NYPD Officer Collapses During Training Exercise, Dies
NEW YORK (WABC-TV) — A 28-year-old police officer collapsed and died after a run with his colleagues Monday.
Mayor Michael Bloomberg says Police Officer Sherman Abrams had just entered the Police Academy in July.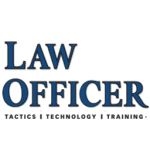 Law Officer
Law Officer is the only major law enforcement publication and website owned and operated by law enforcement. This unique facet makes Law Officer much more than just a publishing company but is a true advocate for the profession.