Honolulu Officer Struck, Killed During Traffic Stop; Second Officer Injured
HONOLULU (AP) — A Honolulu police officer is dead and another seriously injured after a collision during a traffic stop on the west side of Oahu.
Officials say the two officers were conducting a routine traffic stop Tuesday night on Farrington Highway near Ko Olina when a pick-up truck crashed into them.
Hawaii News Now and KITV report Officer Eric Fontes later died and the other officer is hospitalized in serious condition.
Police arrested a 20-year-old Waianae man at the scene for negligent homicide and negligent injury.
Fontes is the 42nd Honolulu officer to die in the line of duty.
Police Chief Louis Kealoha is expected to make a statement Wednesday.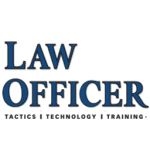 Law Officer
Law Officer is the only major law enforcement publication and website owned and operated by law enforcement. This unique facet makes Law Officer much more than just a publishing company but is a true advocate for the profession.