Ga. Probation Officer Fatally Shot During Training
ROME, Ga. — A Georgia probation officer from Rome was shot and killed Wednesday during a training exercise at the Georgia Diagnostic and Classification Prison training facility in Jackson, a DOC spokeswoman said.
The Department of Corrections identified the officer as 24-year-old Tiffany Bishop.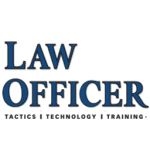 Law Officer
Law Officer is the only major law enforcement publication and website owned and operated by law enforcement. This unique facet makes Law Officer much more than just a publishing company but is a true advocate for the profession.