Delaware Police Officer Stabbed to Death
NEW CASTLE COUNTY, Del. — An 18 year veteran of the New Castle County Police Department was stabbed to death early Friday while responding to a disorderly conduct call.
The officer has been identified as Joseph Szczerba. The officer chased the suspect and when he caught up with him the man pulled a knife and stabbed the officer in the neck as the officer was trying to arrest him. The officer was taken to Christiana Hospital where he died. Two other officers were treated for minor injuries. The suspect is now in police custody.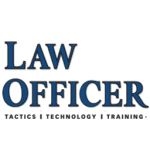 Law Officer
Law Officer is the only major law enforcement publication and website owned and operated by law enforcement. This unique facet makes Law Officer much more than just a publishing company but is a true advocate for the profession.