Second South Dakota Officer Dies from Shootout Injuries
RAPID CITY, S.D. — Hours after sending off a fallen officer at his funeral Sunday afternoon, Rapid City Police Chief Steve Allender delivered the news that a second officer had died from the same shootout.
Officer Nick Armstrong, 27, died at Rapid City Regional Hospital Sunday from a gunshot wound suffered in the incident last Tuesday.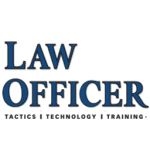 Law Officer
Law Officer is the only major law enforcement publication and website owned and operated by law enforcement. This unique facet makes Law Officer much more than just a publishing company but is a true advocate for the profession.