Carter County (Tenn.) Constable Hurt in Crash Dies
ELIZABETHTON, Tenn. — Carter County Constable Ross Potter died Friday night from injuries he suffered in a recent car accident, according to the Carter County Sheriff's Office.
On Aug. 4, Potter was seriously injured when his car crashed into a light pole off Tenn. Highway 91 at the Blue Springs Road intersection. His passenger, Jeanne B. Leonard, 80, Crooke Street, Hampton, was killed in the wreck.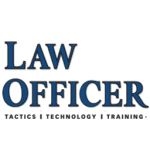 Law Officer
Law Officer is the only major law enforcement publication and website owned and operated by law enforcement. This unique facet makes Law Officer much more than just a publishing company but is a true advocate for the profession.