Terre Haute Officer and Suspect Dead in Gunfight, K-9 Wounded
TERRE HAUTE, Ind. (AP) — A police officer and a man being served an arrest warrant have been killed during a gun battle at a home in western Indiana.
Assistant Terre Haute Police Chief Shawn Keen says Officer Brent Long died a few hours after the shooting Monday afternoon on the city's north side. Keen says Long was a six-year police veteran and a member of the city's SWAT team.
Indiana State Police Sgt. Joe Watts says the suspected gunman was 33-year-old Shaun M. Seeley.
Watts says Long and his dog, Shadow, were among a team of state, federal and local officers serving the warrant for violation of probation and receiving stolen goods. Watts says the suspect opened fire within seconds of them entering the home.
The dog also was shot and is being treated.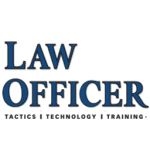 Law Officer
Law Officer is the only major law enforcement publication and website owned and operated by law enforcement. This unique facet makes Law Officer much more than just a publishing company but is a true advocate for the profession.