South Carolina Officer Killed in Shooting
LAURENS COUNTY, S.C. — A Laurens County deputy was shot and killed in the line of duty late Wednesday night.
Sheriff Ricky Chastain said Deputy Roger Rice, a recent graduate of the sheriff's academy and a married father of two, died when he was shot by a man under investigation in connection to a murder investigation in Fountain Inn.
Read more at WYFF4.com.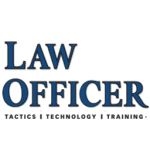 Law Officer
Law Officer is the only major law enforcement publication and website owned and operated by law enforcement. This unique facet makes Law Officer much more than just a publishing company but is a true advocate for the profession.