North Carolina Officer Injured During Training Dies
SANFORD, N.C. — A Sanford police officer died Tuesday from injuries he received while training.
Captain David Smith says 55-year-old Elieser Colonroche was participating in a training exercise at the local community college on Tramway Street. He was repelling down a building when eyewitnesses say he may have hit the side of the building.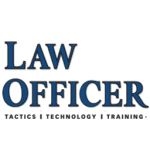 Law Officer
Law Officer is the only major law enforcement publication and website owned and operated by law enforcement. This unique facet makes Law Officer much more than just a publishing company but is a true advocate for the profession.