Calif. Officer Killed When Two Patrol Cars Collide
ALHAMBRA, Calif. — An officer killed early Sunday in a crash that involved two squad cars was identified as 26-year-old Ryan Stringer.
Stringer was a three-year veteran of the Alhambra Police Department. He was killed when his 2006 Ford Crown Victoria collided with another patrol car, a 2007 Dodge Charger, driven by 27-year-old Officer Juan Carlos Mejia.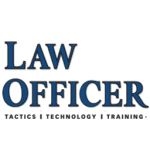 Law Officer
Law Officer is the only major law enforcement publication and website owned and operated by law enforcement. This unique facet makes Law Officer much more than just a publishing company but is a true advocate for the profession.