Navajo Nation Officer Killed Answering Domestic Violence Call
PAGE, Ariz. (AP) — Authorities say a Navajo Nation police officer has been shot and killed while answering a domestic violence call in a small community south of Page, Ariz.
Navajo Nation communications director Charmaine Jackson says Sgt. Darrell Curley died at the hospital in Page early Sunday. He was shot while answering a call in the town of Kaibito late Saturday night.
Jackson says no suspects are at large but declined to say if they were arrested or may have also been shot.
FBI spokesman Manuel Johnson says his agency is assisting with the investigation.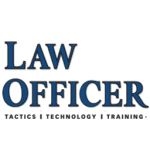 Law Officer
Law Officer is the only major law enforcement publication and website owned and operated by law enforcement. This unique facet makes Law Officer much more than just a publishing company but is a true advocate for the profession.