Ball Police Officer Dies After Patrol Car Leaves the Road, Striking Trees
BALL, La. (AP) — State police are investigating a fiery car crash that claimed the life of a Ball police officer.
Trooper say Officer Russell A. George was traveling southbound on U.S. Highway 165 around 2:50 a.m. Sunday when his cruiser struck an abandoned bicycle in the roadway, lost control, ran off the road and hit several trees. After colliding with the trees, investigators say the patrol car became engulfed in flames.
Officers say the 47-year-old George was unable to escape from the burning vehicle and was pronounced dead on the scene.
Police say George was responding to assist another police officer at the time of the accident.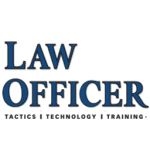 Law Officer
Law Officer is the only major law enforcement publication and website owned and operated by law enforcement. This unique facet makes Law Officer much more than just a publishing company but is a true advocate for the profession.