Alabama Police Officer Killed Escorting Funeral
TUSCALOOSA, Ala. — Authorities say a Tuscaloosa police officer was killed as he escorted a funeral procession.
Police Chief Steve Anderson says a driver in the Saturday afternoon procession made a U-turn and hit 42-year-old Officer Trevor Scott Phillips on his motorcycle. Anderson said the impact threw Phillips off the motorcycle.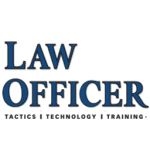 Law Officer
Law Officer is the only major law enforcement publication and website owned and operated by law enforcement. This unique facet makes Law Officer much more than just a publishing company but is a true advocate for the profession.