St. Louis Officer Shot, Killed Outside Nightclub
St. Louis, Mo. — St. Louis Police are mourning the loss of one of its veteran officers, following a downtown altercation in a night club parking lot April 24.
St. Louis Metropolitan Police Chief Daniel Isom said the officer has been identified as 34-year-old Daryl Hall, a five year officer who worked in the Housing Authority Division of the department.
Click here to continue reading.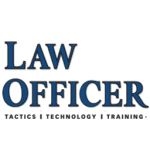 Law Officer
Law Officer is the only major law enforcement publication and website owned and operated by law enforcement. This unique facet makes Law Officer much more than just a publishing company but is a true advocate for the profession.