Eugene Motorcycle Officer Killed by Fleeing Driver
EUGENE, Ore. — Authorities say an Oregon motorcycle officer has been fatally shot while chasing a fleeing driver.
Police say Eugene police officer Chris Kilcullen tried to make a traffic stop on Interstate 105 but the driver sped off.
The Eugene Register-Guard reports that the 43-year-old Kilcullen chased the motorist to an intersection in nearby Springfield, where gunfire erupted.
Kilcullen was hit and did not return fire.
Eugene Police Chief Pete Kerns says the 12-year Eugene veteran was hospitalized but died of his wounds.
Police say the female driver was stopped by local police following a short chase and a standoff developed. A SWAT team was called and the woman was taken into custody about 7:30 p.m.
No other details were immediately available.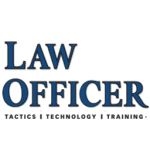 Law Officer
Law Officer is the only major law enforcement publication and website owned and operated by law enforcement. This unique facet makes Law Officer much more than just a publishing company but is a true advocate for the profession.