Shot Indianapolis Police Officer Taken Off Life Support
INDIANAPOLIS – An Indianapolis official says a police officer shot during a weekend traffic stop has died.
Public Safety Chief Frank Straub has told WISH-TV that 29-year-old Officer David Moore was taken off life support Wednesday morning and died.
Moore was shot in the face, chest and leg during a Sunday morning traffic stop. Police have accused a 60-year-old ex-convict of shooting the officer. The suspect is in jail pending charges.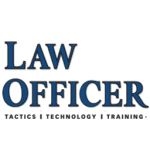 Law Officer
Law Officer is the only major law enforcement publication and website owned and operated by law enforcement. This unique facet makes Law Officer much more than just a publishing company but is a true advocate for the profession.