Shooting Leaves Lincoln City Officer Critically Wounded After Traffic Stop
LINCOLN CITY, Ore. – An Oregon police officer has been critically wounded in a shooting, and a search is under way for the suspect at Waldport.
Oregon State Police says the Lincoln City officer was shot more than one time after he pulled over a car for speeding about 11 p.m. Sunday. The 45-year-old officer has been flown to Legacy Emanuel Hospital in Portland.
The suspect vehicle, a 1984 Dodge SUV, took off on Highway 101. It was spotted by Newport police, and several shots were fired at officers in the chase. None were hit.
The car was stopped by spike strips on the highway at Waldport. The driver ran into a wooded area. Police and deputies are searching.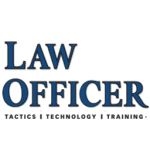 Law Officer
Law Officer is the only major law enforcement publication and website owned and operated by law enforcement. This unique facet makes Law Officer much more than just a publishing company but is a true advocate for the profession.