Vehicle Accessories
You spend a lot of time in and around your vehicle. Deck it out, and make it as functional as possible. Whether it's used for basic patrol, controlling traffic
accidents or performing vehicle-assisted tactical missions, this gear may help.
Click on the link below to see the full Vehicle Accessories Gallery.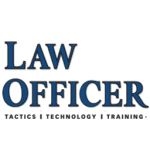 Law Officer
Law Officer is the only major law enforcement publication and website owned and operated by law enforcement. This unique facet makes Law Officer much more than just a publishing company but is a true advocate for the profession.