Tactical Medicine/AEDs
Saving a life is stressful—period. The gear you're using must be reliable and help pull you through one of the most challenging situations you may ever face. The following first aid kits and defibrillators will do just that.
Click below on related links to view this month's Tactical Medicine/AEDs gallery.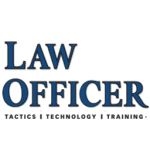 Law Officer
Law Officer is the only major law enforcement publication and website owned and operated by law enforcement. This unique facet makes Law Officer much more than just a publishing company but is a true advocate for the profession.